AirDrive Editor:
Status. Logging. Remote Configuration. Control outputs via GPRS. (free in beta) Costing is per unit per month.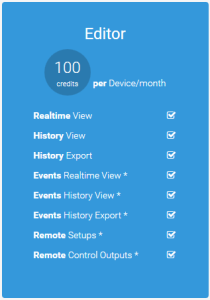 ***Please note ALL prices displayed Exclude VAT.
Please contact airdrive@gsmcommander.com for activation & cost of credits.
Model Dependency: * Features are Model Dependant for only GC0641 and GC1281 GSM Commander Models.